22|23 Silver Anniversary Season
BCT will hold general auditions:
Thursday, Sept. 8, 2022 from 4:00 pm-7:00 pm (last slot begins at 6:45 pm)
Friday, Sept. 9, 2022 from 10:00 am-4:00 pm (last slot begins at 3:45 pm)
NOTE: Generals are not auditions for specific plays. We expect those auditions to be held later this fall and into next spring.

To audition, you must sign up for a time slot through our SignUpGenius form. Audition slots are 10 minutes, but you will only perform for 3 of those minutes. You may choose to perform a scene with a partner, one monologue, two contrasting monologues, or any combination thereof, as long as your total performance is only 3 minutes. Please bring a headshot and resume to your audition.
Please click the button to review the available slots and sign up: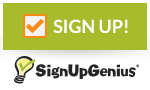 Thank you for your interest in making theater with Boise Contemporary Theater. Break a leg!
Questions? Can't make Generals? We take taped auditions! Send your headshot/resume/reel to submissions@bctheater.org.